The Penguin Is Going to Mail Some Ice


Text: Bing Bo
Illustration: Yuqing Guo
Published by Zhejiang Juvenile and Children's Publishing House, Dec. 2018
30 Pages


A story full of humour about climate and knowledge of nature.

In Africa, there lives Lion King. He thought the weather was too hot and wrote a letter to a penguin for a piece of ice to cool himself down. After receiving the letter, the penguin, who lives in Antarctica, immediately picked a piece of ice and mailed it to the Lion King.

However, after the Lion King received the package, he found that it was a bag of water, so he angrily wrote another letter to the penguin and sent the bag of water back. When the penguin received the returned parcel, he saw a piece of ice.

What happened? Can any smart kid help the penguin?



English translation available


This story is included in the textbooks of Chinese primary school students and is one of the required reading books by the government.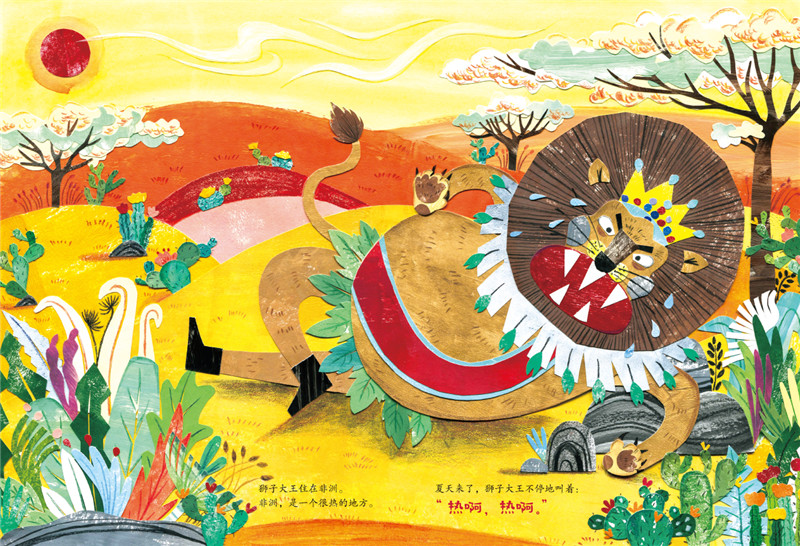 Bing Bo has published more than 180 children's titles and more than 2,000 individual stories. A number of his works have been selected in primary school textbooks in the Mainland China and Hong Kong. His works have also been listed in the recommended books by the Press and Publication Department and the Ministry of Education. He has received more than 50 awards, including the National Children's Literature Award, the National Book Award, the Song Qingling Children's Literature Award and the Bingxin Children's Literature New Works Award.
Yuqing Guo, (born 1990) is a Chinese graphic designer and freelance illustrator who graduated from China Academy of Art in 2013 (BA Graphic Design) and she has done MA Visual Arts: Illustration at Camberwell College in University of the arts London in 2016. She is doing the second MA course (MA Illustration and Visual Media) at London College of Communication in London now. She is adept at collage and drawing, interested in motion design, children's picture books, space, and memory…
Flying Stars Cultural Communication Co., Ltd. 2021 — Hong Kong