The Golden Feather
A book tells about friendship, about how important it is and how to make friends.
When summer came, a little white goose was born, and it was born with a surprising golden feather on its tail. All the other geese admired it and praised it, which made it arrogant. It decided to live alone. However, as time passed by, it felt more and more lonely.
Later, it met a black goose who was also lonely. They soon became good friends because of their common loneliness. The power of friendship eventually helped them to accept their uniqueness and forget about sadness.
This picture book conveys a concept of love and philosophy- everyone is unique, and each uniqueness constitutes a big world.
English samples available
Chenxino
was born in China in 1993. She studied Cartooon Animation at the Academy of Fine Arts in Hubei, China, and Illustration at the Academy of Fine Arts in Bologna. She has published two picture books, The Light and Me Too, with the Italian publisher Topipittori.
Text: Chenxino
Illustration: Chenxino
Published by Zhejiang Juvenile and Children's Publishing House, November 2021
38 Pages
21.5*22.5 cm
All Rights Available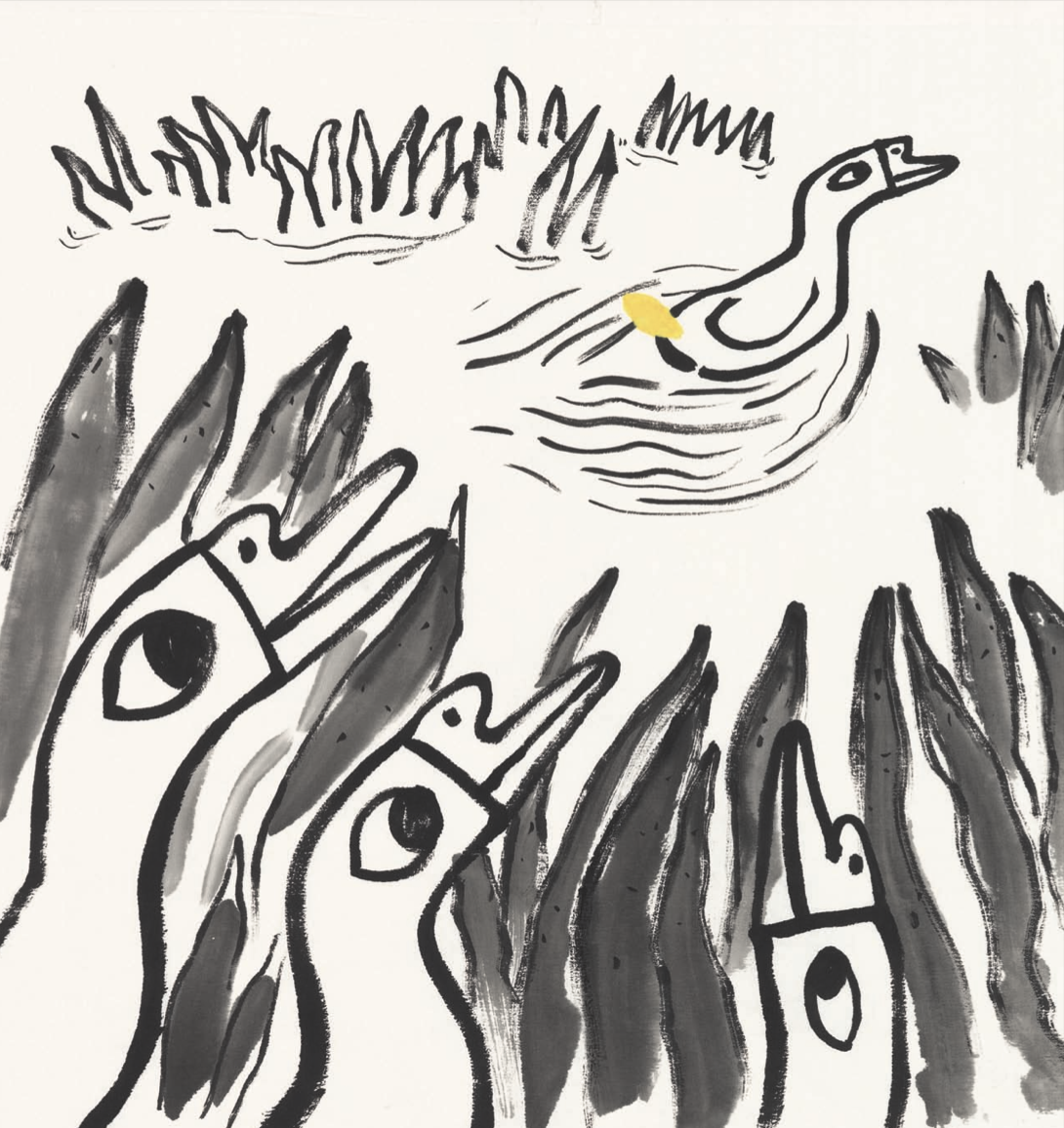 Flying Stars Cultural Communication Co., Ltd. 2021 — Hong Kong