The Flight of a Bullet
Author: Bai Bing
Illustrator: Liu Zhenjun
Published by

China Children's Press & Publication Group

, Feb. 2018
265*280mm
40 Pages
3-6 years old
Rights sold: Turkish, Sinhala

A Heartbreaking Anti-War Book.
A small bullet dreams of flying into the sky. Today is a beautiful day, and its dream finally comes true. It is such a wonderful feeling in the sky, but once the flight begins, it can never stop.
As it passing by children, animals and couples, it desperately shouting "Stop, stop!" But it can't...
This book helps children to witness the mental journey of a bullet as well as the grief and fear of war. It also inspire children to think about the meaning of life and humanity.
English translation available


Bai Bing,
a children's literature writer, is currently the editor-in-chief of Jieli Publishing House. His works have won the China Publishing Government Book Award, the National Children's Literature Award, the Bing Xin Children's Literature New Work Award, and the Chen Bochui Children's Literature Award. His works have been published in Russia, Nepal, South Korea, Turkey, Malaysia and other countries.

Liu Zhenjun
is a professional illustrator and a children's book producer based in Beijing. In 2007, he founded the Laodujiang Illustrator Factory and created a large number of picture books. He has won the 2015 IBBY World's Best Children's Book Award.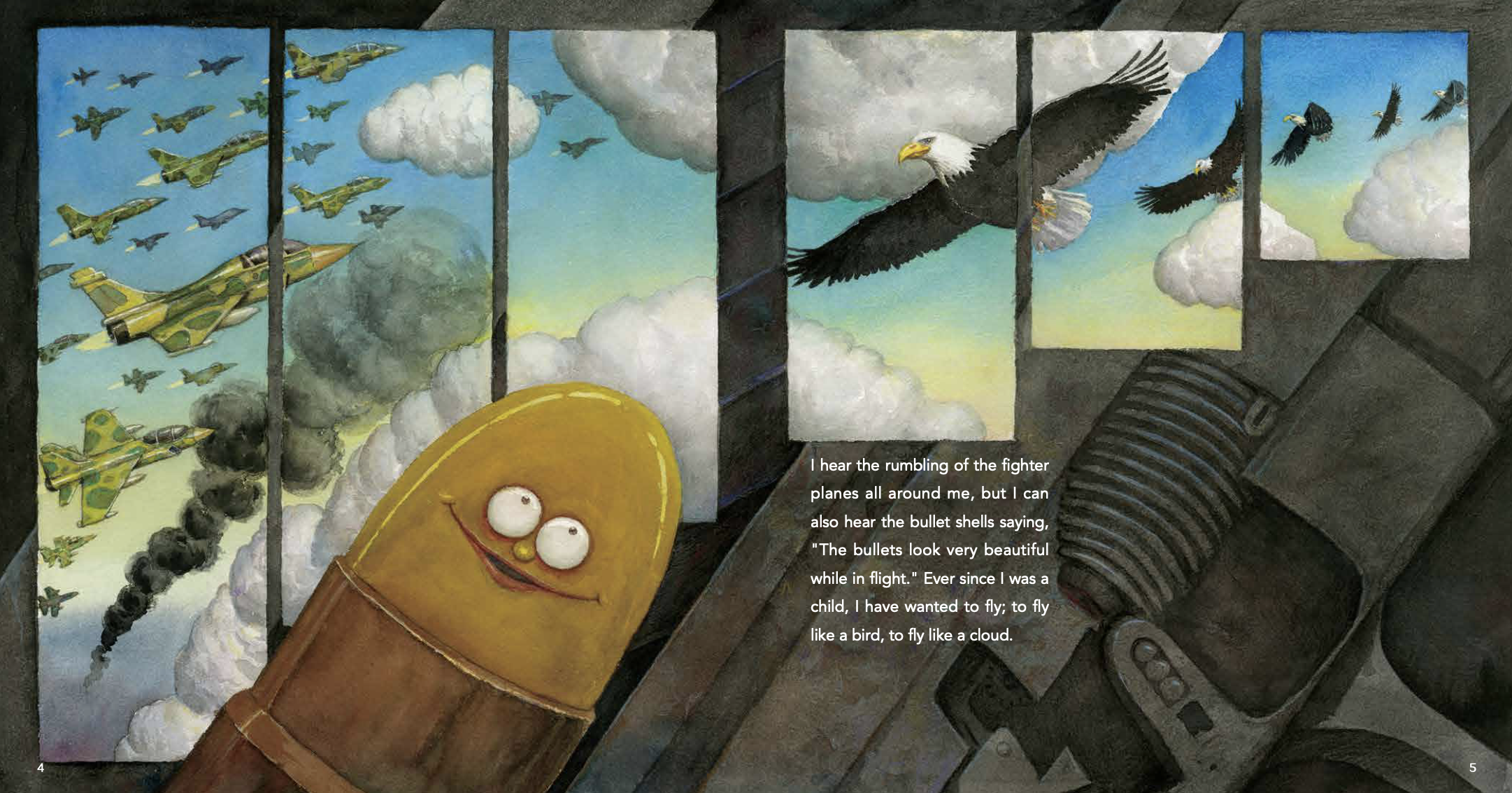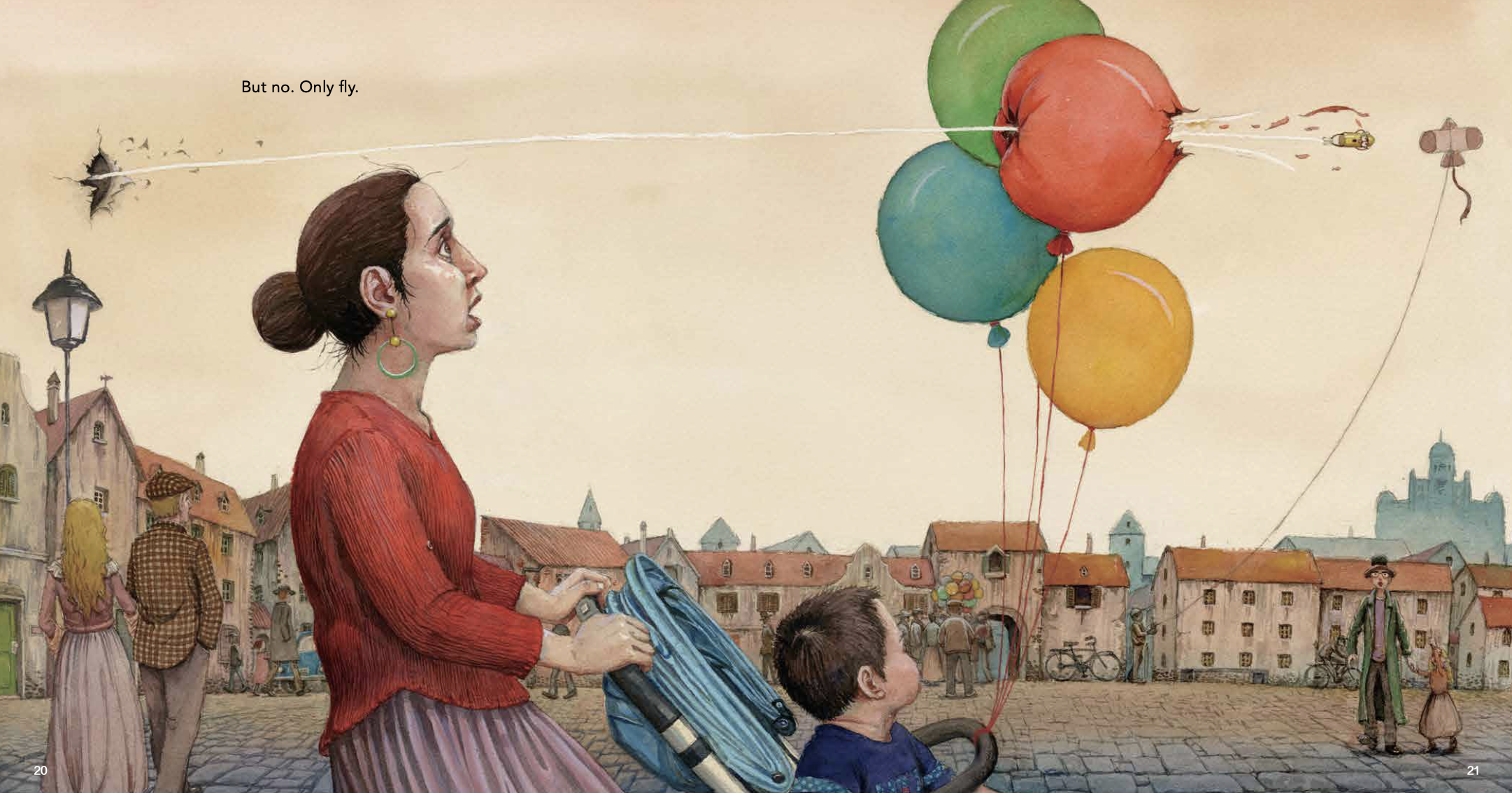 Flying Stars Cultural Communication Co., Ltd. 2021 — Hong Kong