Little Pig and I Share
a Piece of Pudding
Little bear and little pig share a piece of pudding. They can always share half of the remaining pieces endlessly. How nice!
This is a story about size, proportion, and shape, with some lovely philosophies behind it, like sharing, like looking at the world in an open-minded way.
Although the pudding is getting smaller and smaller, their world becomes bigger and bigger.
English samples available
Yun Tang
was born in China in 1973. She started her career as a author and illustrator of children's books since 2005. She has published 7 books with Zhejiang Juvenile and Children's Publishing House.
Text: Yun Tang
Illustration: Yun Tang
Published by Zhejiang Juvenile and Children's Publishing House, March 2016
48 Pages
All Rights Available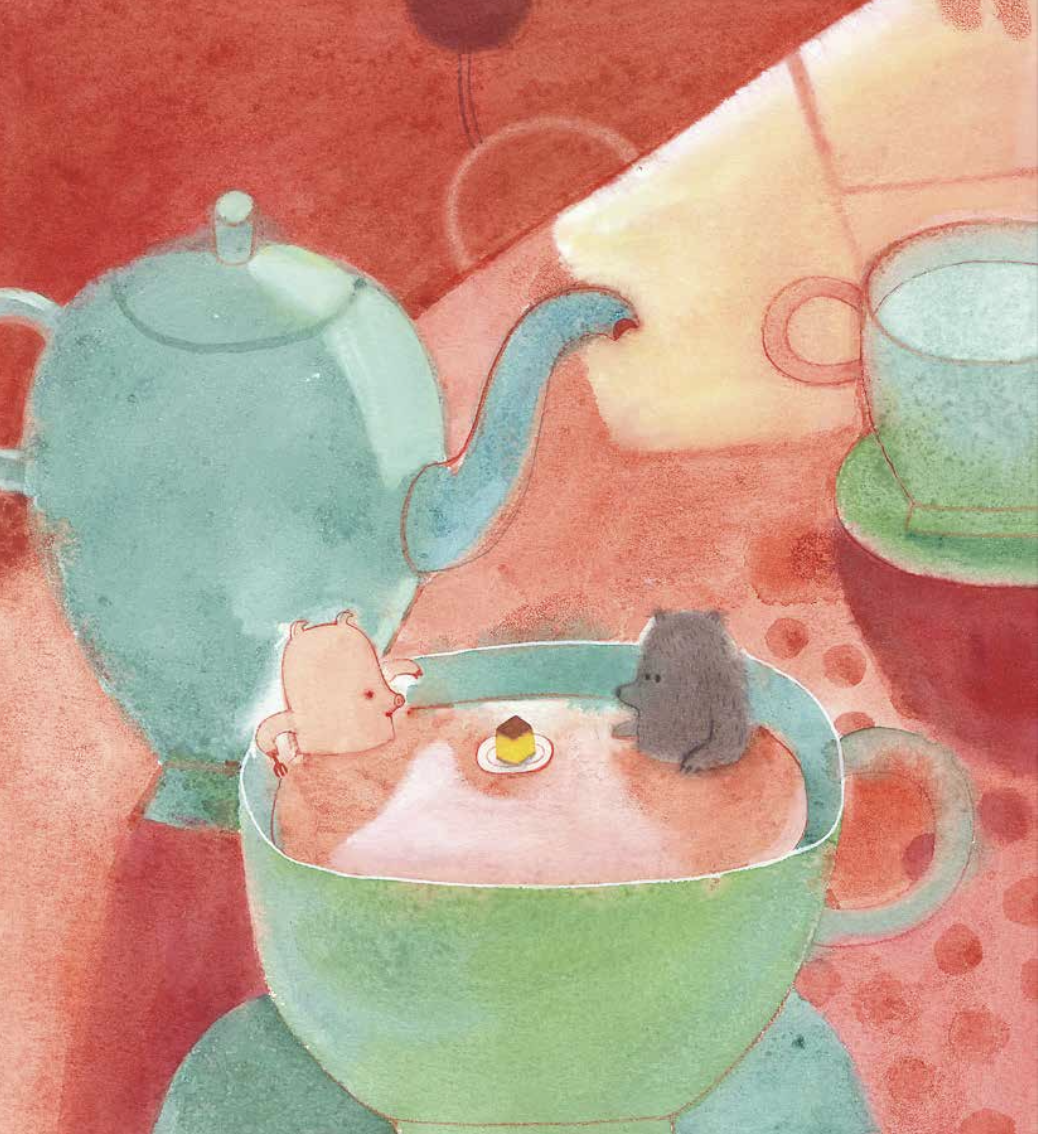 Flying Stars Cultural Communication Co., Ltd. 2021 — Hong Kong